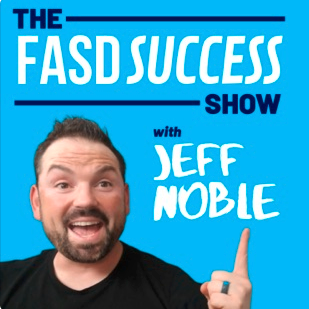 The FASD Success show is a great online resource. This podcast is available via Apple Podcasts or Spotify.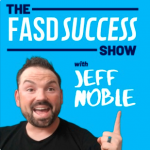 From his podcast introduction:
Jeff Noble thought he knew all about FASD… until he became a full time FASD Foster Parent. Fast forward to now. Jeff has been coast to coast and from one side of the earth to the other talking, teaching and learning about FASD with other Caregivers, Front Line Staff and anyone who might sit and listen to him.

In The FASD SUCCESS SHOW, Jeff and his gang of FASD Insiders will talk about FASD in a real way so that you can learn how to deal and cope with FASD in REAL life, to be a better advocate and a more confident caregiver. Jeff is going to tackle all the hot topics like FASD and aggression, sleep, hygiene, the education system, meltdowns and working with professionals. Pretty much all the things you need to know so that you can focus on being a happy, balanced caregiver. Jeff will make you laugh, he will make you think, but mostly he will give you hope that you CAN do this.

Subscribe to his podcast and get ready to transform into the FASD Caregiver you know you can be.