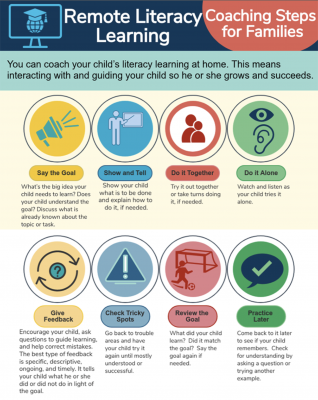 Often times, kids with an FASD struggle with reading, and many more will need support with virtual learning.
The National Center on Improving Literacy has developed a guide for schools and families join efforts to support children's literacy growth in remote or blended learning environments. This guide describes the use of a multi-tiered systems of support (MTSS) framework, like positive behavioral interventions and supports (PBIS), to restart classrooms and schools in a manner that all students, families, and educators are supported effectively, efficiently, and relevantly.
The guide they developed will help you learn:
Features of remote literacy learning.
Roles that schools and families play.
Tips for planning and implementing remote literacy learning.
Coaching steps to support literacy learning at home.
This toolkit includes:
Research Briefs & Infographics
Tools & Resources for Families
Tools & Resources for Educators