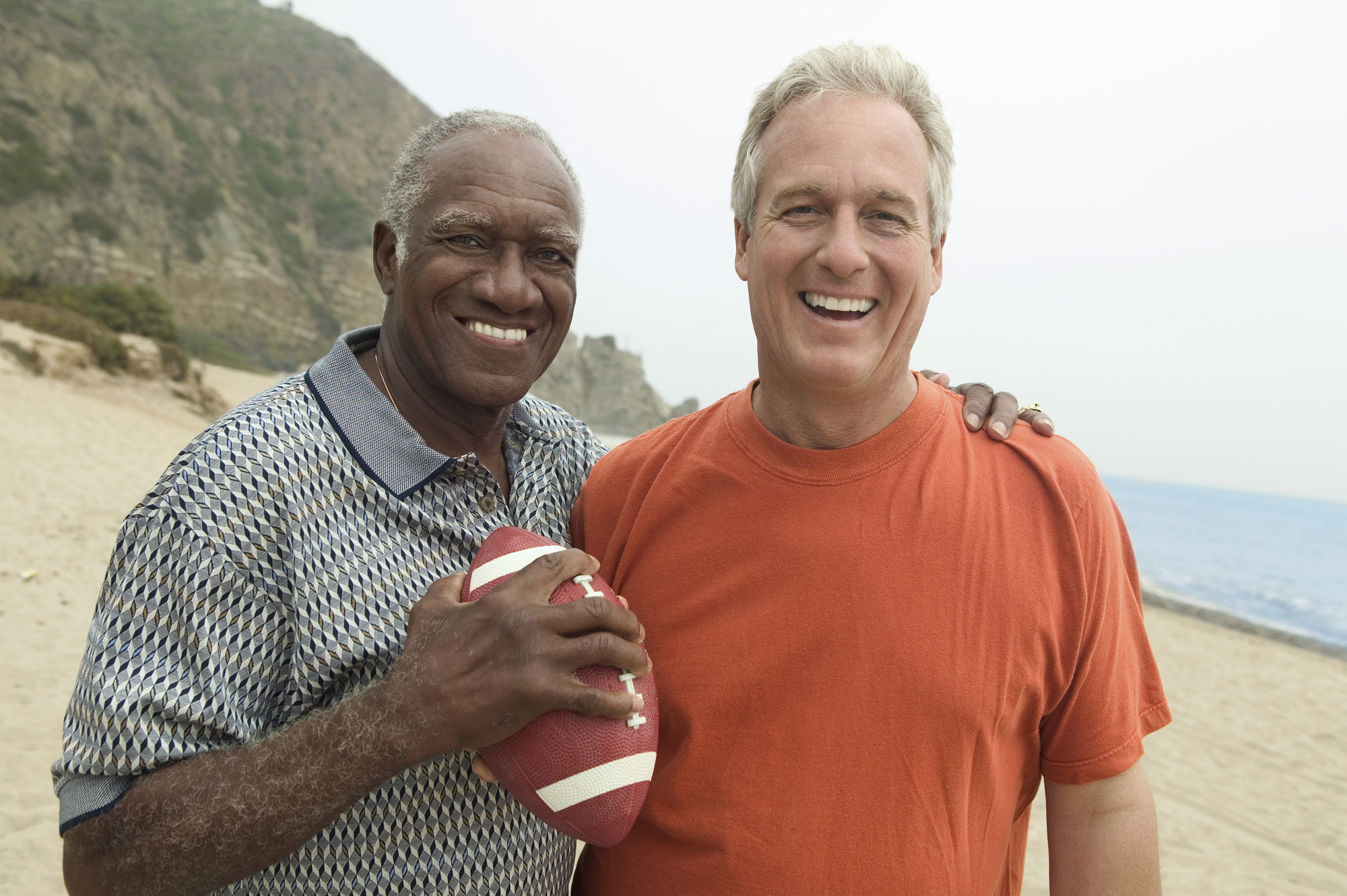 According to Proof Alliance's 2022 statistics, experts estimate that one out of every 20 children is born with a fetal alcohol spectrum disorder. FASD is a non-diagnostic umbrella term used to describe a range of lifelong physical, mental, and intellectual disabilities, resulting from fetal exposure to alcohol prior to birth.
Because FASD can be relatively difficult to diagnose and treat, we don't know exactly how many United States adults live with the spectrum disorder today. Many symptoms go unrecognized and untreated, which can make life especially challenging for adults with FASD. It's estimated that up to 80% are unable to live independently.
Fortunately, there are ways that parents, friends, and family members can support individuals with a fetal alcohol spectrum disorder.
One of our primary FASD awareness goals at Indiana Alliance is to help loved ones understand how they can best care for those with the disorder. Let's take a look at the key indicators of FASD and how we can support adults living with significant symptoms.
How Does FASD Present Itself in Adults?
Fetal alcohol spectrum disorder in adults is a lifelong disability. It typically presents itself in childhood, marked by physical and/or cognitive symptoms.
However, some cases of fetal alcohol spectrum disorder are not spotted until later in life – perhaps even adulthood. This is especially true if the individual experiences more mental health effects than physical, including:
Problems with attention, distraction, learning, or memory
Struggles with decision-making and planning
Aggression, depression, or anxiety
Obsessive-compulsive disorder (OCD)
Mental health concerns are arguably the most noticeable FASD symptom present in adults, impacting up to 90% of all individuals with the disorder.
Many believe that these significant FASD effects can make it difficult for individuals to take care of themselves, hold a steady job, or interact with others. Adults with FASD often need support when it comes to obtaining housing, seeking employment, traveling, or managing their money.
This brings us to the core subject of this post: learning to understand and support our loved ones with FASD.
How to Care for an Adult Affected by FASD
There are some forms of treatment for fetal alcohol spectrum disorder in adults. This can include psychiatric medications targeted at relieving the symptoms of depression and anxiety. Professional therapy or counseling is also often prescribed to assist with both behavioral and educational goals.
Still, parental and family support for adults with FASD is crucial. Most adults who have grown up with a fetal alcohol spectrum disorder will need some level of support throughout their entire lives, especially when it comes to managing money and maintaining a secure home environment.
There are ways to give adults with FASD a sense of independence. Most healthcare providers and counseling services will recommend that loved ones:
1. Create Environments That Support Success
No two adults with FASD have the same strengths, preferences, or interests – and it's important to recognize the need for customized environments. As a friend or loved one, you have the opportunity to recognize differences in the individual's brain functioning, then help them cultivate a life that plays to their gifts.
Is your loved one artistic or creative? Are they curious about certain subjects, or are do they thrive most when caring for others? Pay close attention to the environments and activities that support (rather than hinder) their success.
Due to the psychological effects of fetal alcohol spectrum disorder in adults, those with the disorder often benefit from hands-on environments with experiential learning opportunities. They also tend to do better in positive, encouraging environments with gentle guidance from others.
Another key environmental concept to target is the use of language. Individuals with FASD process, use, and understand language differently from most people. To best support their success, work on cultivating an environment that allows them time to process conversations and formulate their own responses.
Adults with FASD tend to feel overwhelmed or confused in fast-paced environments with too much talking or background noise. To help them feel comfortable and at ease, work on cultivating a space in which they can use their unique strengths and feel relaxed during conversations.
2. Community Involvement
Speaking of conversations, positive social experiences are a key aspect of supporting an adult with FASD. These individuals will excel the most when they're a part of an accepting, comfortable community.
Many individuals with FASD can be impulsive when acting and speaking their minds, and some struggle with filtering their statements to ensure they're appropriate. That's why loved ones should provide opportunities to practice positive interpersonal reactions. Adults with the disorder need the opportunity to experience different types of interactions and build their interpersonal skills.
A great way to foster community involvement is to help adults with FASD find volunteer work, church activities, or other positive and rewarding social groups. Learn what your loved one is interested in, then help them find organizations that meet their skills, needs, and interests.
According to the National Organization on Fetal Alcohol Syndrome, adults may also benefit from interacting with others who have symptoms of fetal alcohol spectrum disorder. Consider helping your loved one find an in-person or online FASD support group. This will give them the chance to bond with others facing similar struggles.
The key is understanding what makes the person feel most comfortable and what type of community best supports their unique needs. Social interactions are crucial, but they must take place in safe, positive environments.
3. Develop a Routine
Reassuring structures are hugely beneficial to most adults with FASD. These individuals thrive on routines and patterns that help them make sense of their days. When their schedules are inconsistent or hectic, fetal alcohol spectrum disorder adults can feel confused, frustrated, or exasperated.
This has a great deal to do with the adult's developmental age, rather than their chronological age. Many do not have physical signs of fetal alcohol spectrum disorder, and although they look like a typical adult, they may need more guidance and structure than someone else their age.
We recommend creating general routines for almost everything in the person's life, including:
Daily mealtimes
Grocery shopping
Cleaning/organizing
Doctor's appointments
Counseling sessions
Jobs or volunteering
Visits from friends/family
Creating daily and weekly schedules for the individual can provide them with a sense of security and predictability. These routines can also help them stay on top of to-dos and expectations, which then grants them an empowering sense of autonomy. A constructive routine may even give them the tools to hold a steady job.
These routines can (and likely should) be flexible enough to allow for changing needs, but in general, fetal alcohol spectrum disorder in adults can contribute to difficulties with shifting mindsets and schedules. The more predictable the person's schedule is, the more at peace they are likely to feel.
You may want to help the individual set up methods of sticking to their routines. This can include:
Setting cell phone alarms
Sending reminder texts
Creating visual cues
Color-coding charts/calendars
Writing out schedules
In doing so, you can effectively support the adult with FASD while also helping them avoid feeling overwhelmed. The fewer decisions the person has to make, the more they can excel in their tasks, jobs, and social relationships.
Of course, it's also important to be respectful while helping with a person's routine. You'll want to find the cues and systems that work for them. Some may work well with technology while others may find comfort in writing out schedules by hand.
The goal is to preserve the individual's self-esteem and sense of autonomy. You don't want to solve their problems for them by setting up a schedule, but you do want them to feel comfortable and competent in tackling day-to-day difficulties.
Need Help? Turn to Our Other Resources.
The more you understand about fetal alcohol spectrum disorder in adults, the more you can support the loved one in your life. The disorder is complex – it can take years to understand how it manifests in your friend or child and how you can best assist them with their unique challenges.
If you're looking for further information, please don't hesitate to browse the Indiana Alliance FASD resources. We're continuously creating blog posts, webpages, and downloads to support families dealing with FASD symptoms.
For questions about fetal alcohol spectrum disorder in adults, or to share your own experience with the disorder, please contact us online. We're always looking for ways to build connections between families and individuals.