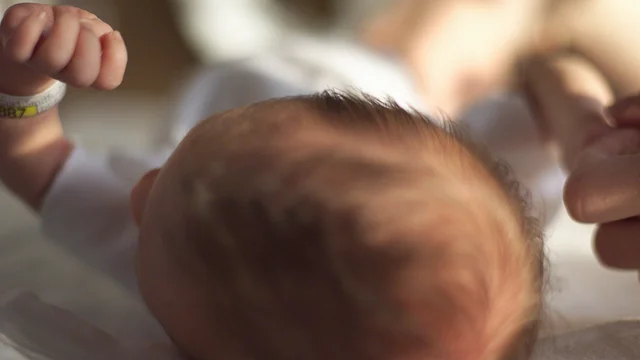 On June 12, 2018, the Senate Finance Committee, which has jurisdiction over Medicare and Medicaid, passed the Helping to End Addiction and Lessen (HEAL) Substance Use Disorder Act. As U.S. Sen. John Thune (R-S.D.) explains on his web site, this act will be included as part of an opioid-related package of bills that are aimed at combating substance use disorder.
It is essential to provide patients of all ages with access to affordable treatment for opioid addiction and withdrawal without prejudice. That is a key to preventing overdoses and to helping patients escape the grip of the destructive disease.
Destigmatizing the disease of addiction is important, because stigma contributes to cultural attitudes that make it difficult for people with the disease of addiction to seek treatment. The fear of judgment and untoward consequences inhibit some of those who would otherwise ask for help.
On his web site, U.S. Senator Sherrod Brown (D-Ohio) supports the legislation, stating that "Senator's Bills would [sic] Support Babies Born with Addiction…." Farther down the page, Brown mentions that his own crusade against the opioid epidemic will include provisions to take better care of "babies born with addiction."
Brown has good intentions, certainly. We can appreciate and support the work he is doing to address the needs of babies with neonatal abstinence syndrome (NAS) and their families. However, like many other policymakers and members of the media, he is mistaking signs of withdrawal for opioid addiction. While understandable, this mistake is not only factually wrong, but it is also harmful.
Saying that babies are born with addiction stigmatizes the very babies that Brown seeks to help. As Robert Newman, president emeritus of Beth Israel Medical Center, tells Tonic, the label can harm the babies and their families because of the stigma associated with the word "addict." Newman points out that, as a child grows, this label is "the kiss of death. A lot of parents don't want their child sitting next to an addict."
Babies may be born physically dependent on an opioid, and as a result, they may experience withdrawal. The confusion between addiction and physical dependence probably occurs because of this.
But withdrawal is not the same thing as addiction. It is a horrible condition that is heartbreaking to watch babies experience, but it is more appropriately and more accurately described as neonatal abstinence syndrome.
Addiction is characterized by the 4 Cs: craving, loss of control in using the substance, compulsion to use the drug, and continued use despite harm. These actions must be willful. Without drug-seeking behavior, there can be no addiction — even if the person has developed a physical dependence to that drug. Babies don't seek drugs. Therefore, they cannot be addicted, although their bodies may be physically dependent.
Many people who have heard the phrase neonatal abstinence syndrome may know that it applies to babies who are exposed to opioids during pregnancy. However, many people also mistakenly believe that NAS is just a technical term for addiction: This is incorrect. NAS means withdrawal from, rather than addiction to, opioids.
It is unhelpful that the disease and label of addiction carries a pejorative connotation that has social, political, cultural, and legal implications. Until we have cultural acceptance and willingness to treat addiction as a disease and not as a stigma, we must use this word carefully — especially with babies.
Currently, most babies born with NAS receive limited care in the neonatal intensive care unit of a hospital. Currently, Federal law does not require states to provide Medicaid benefits to pay for this treatment. However, the HEAL Substance Use Disorder Act's Section 201, Caring Recovery for Infants and Babies, gives states the option to provide Medicaid benefits for mothers and their infants who are born with NAS on an inpatient or outpatient basis at a residential pediatric recovery center. These centers would provide diagnosis, counseling, and assistance with mother/infant bonding and nurturing babies with NAS.
Additionally, the HEAL Substance Use Disorder Act's Section 206, Help for Moms and Babies, seeks to eliminate the institutions for mental disease (IMD) exclusion which is a Medicaid policy that limits funds available to pregnant women with such mental diseases as substance use disorders.
The disease of addiction and NAS are serious medical conditions that deserve thoughtful discussion by policymakers. The HEAL Substance Use Disorder Act can go a long way toward improving the prospects for babies born with withdrawal. It is great to see that the bill has received bipartisan support, and that there is no misuse of language in the text of the act itself.
As lawmakers discuss their goals and the media continues to report about babies born with NAS, I urge them all to be sensitive about the impact their words can have on a child. It is bad enough that babies are born with NAS; to add an unwarranted diagnosis of addiction that can needlessly carry enormous — and potentially lifelong — stigma to their identity is cruel and unfair.
Using the right words, at the right times, can be a powerful way to define, and work toward solving, the complex disease of addiction.
Lynn R. Webster, MD is a vice president of scientific affairs for PRA Health Sciences and consults with Pharma. He is a former president of the American Academy of Pain Medicine. Webster is the author of "The Painful Truth: What Chronic Pain Is Really Like and Why It Matters to Each of Us." You can find him on Twitter: @LynnRWebsterMD.