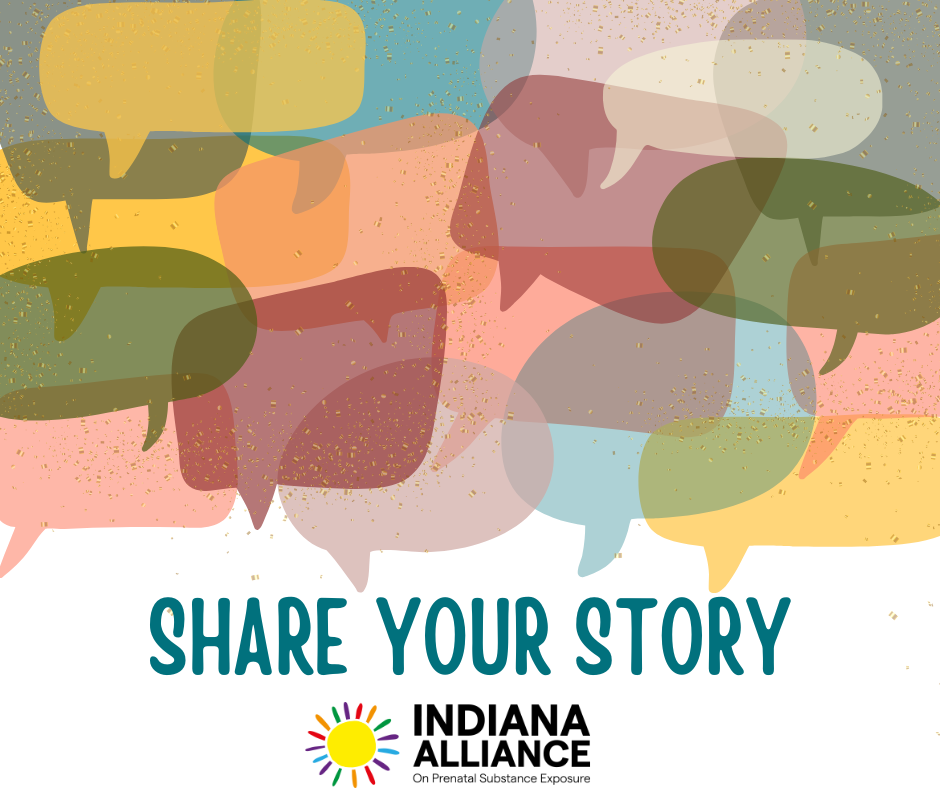 People are living successful lives with FASD, overcoming many obstacles.
Whether you are a caregiver, case manager, provider, educator, neighbor or someone in the circle of someone who has been affected by prenatal alcohol exposure – WE NEED YOUR HELP!
We need your stories.
Learn more about how you can impact legislation at a Federal and State level.
Share your story with us so we can share it on our social platforms as a form of inspiration and motivation for others, and eventually with our legislators. Then ask your others in your network to do the same.
You can also record a short video and post it to our Facebook page at https://www.facebook.com/IndianaNOFAS/
#OurStoriesHavePower #FASD #HoosierStoriesHavePower #HoosierFASDVoicesCount #WeAreFASD
Share Your Story:
"*" indicates required fields
DISCLAIMER
If you have any questions, please contact us via email or by phone at 317-638-3501. Thank you.
I grant Mental Health America of Indiana, of which Indiana NOFAS, Inc. is a subsidiary, its representatives and employees the right to use photographs of me and my property in connection with the above ­identified subject and photographs I provide for their use. I authorize Mental Health America of Indiana, its assignees and transferees to copyright, use and publish the same in print and/or electronically. I agree that Mental Health America of Indiana may use such photographs of me with or without my name and for any lawful purpose, including for example such purposes as publicity, illustration, advertising, and web content.