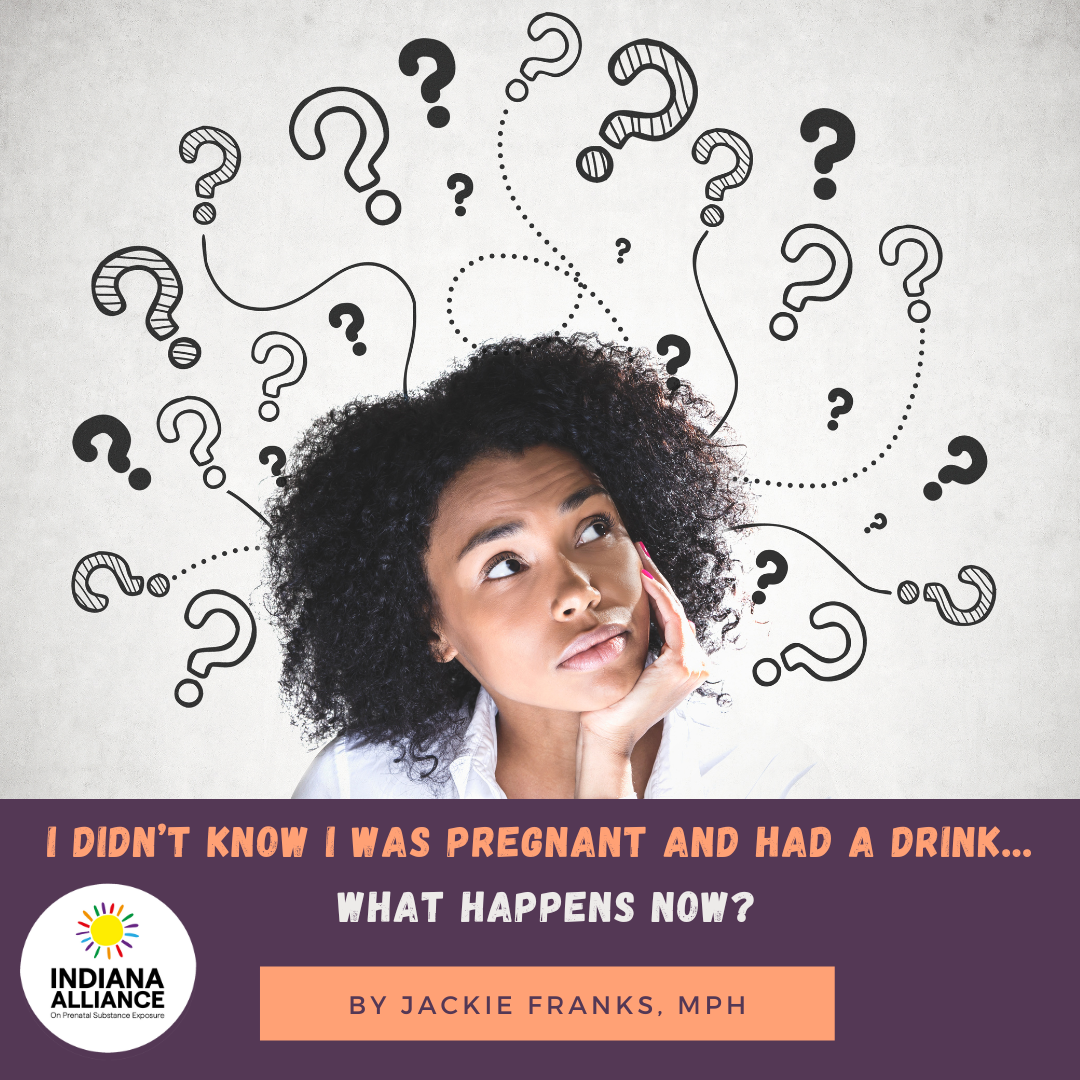 Many pregnant people contact us and ask this very question- I consumed alcohol before I knew I was pregnant, what do I do?
First and foremost, the healthiest thing you can do is to abstain from consuming alcohol during the rest of your pregnancy. According to the Centers for Disease Control and Prevention, there is no amount or type of alcohol that is safe to consume during pregnancy.
Alcohol can impact brain and fetal development and is known as the leading preventable cause of birth and developmental defects. Additionally, alcohol can impact brain development during all stages of pregnancy, unlike some other substances. The severity of any potential birth and developmental defects depends on when the alcohol is consumed and at what frequency.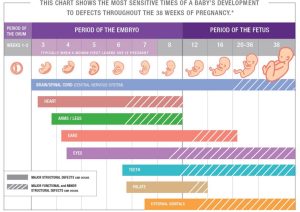 This chart shows that brain development can be impacted throughout pregnancy.
If you have consumed alcohol during pregnancy, we are here to help without judgement. We have many resources available on our website, including a BRAIN-online screening tool to assess for Fetal Alcohol Spectrum Disorders.
Please contact us at the form below if you'd like to chat with us for more information or resources or view our Expectant Parent resources and Guide to Screenings.
References:
Critical Periods of Development