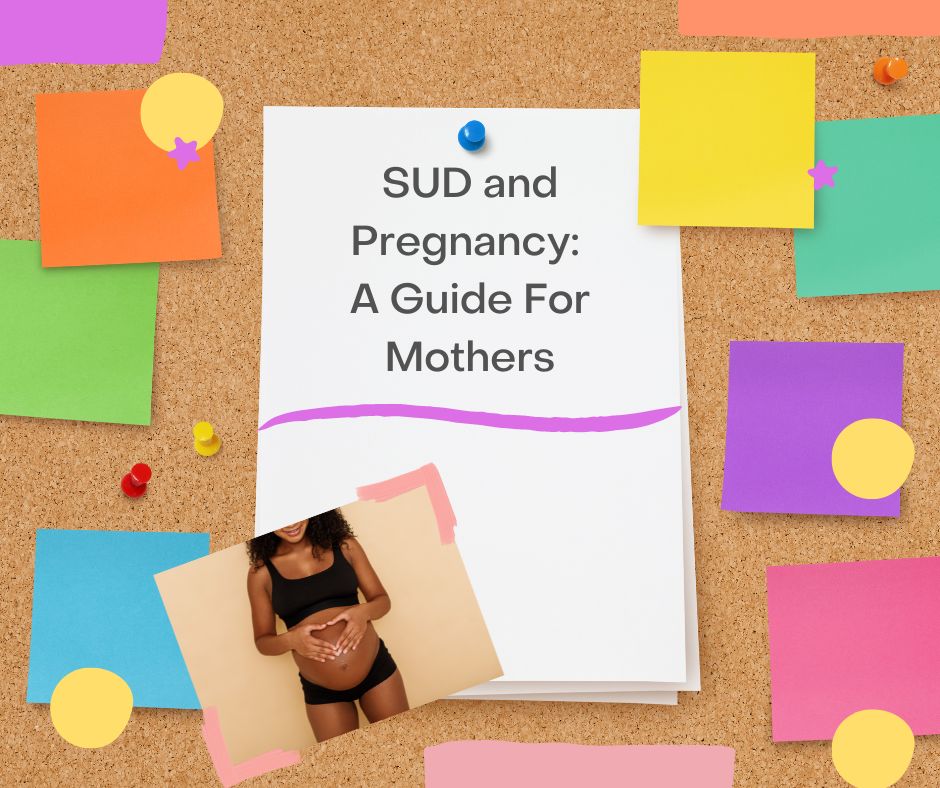 SUD and Pregnancy: A Guide for Mothers
Pregnancy should be an exciting and empowering time in a woman's life. Unfortunately, substance use disorder (SUD) and mental health problems can compromise a woman's safety and well-being. There's hope for recovery, though. Help is available for pregnant women who are suffering from SUD.
DrugRehab has developed a comprehensive guide with the following topics:
SUD is a progressive, chronic disease characterized by compulsive behavior, harmful side effects and relapse. Like other diseases, addiction presents serious risks for pregnant women and their babies. Drug addiction is one of the most dangerous types of addiction.
"Drug use among pregnant women is a rapidly growing problem in the United States. It's prevalence remains underreported."
Co-occurring mental health disorders, which commonly accompany addiction, also present unique health care challenges. Eating disorders, depression and other co-occurring disorders can cause physical changes that disrupt the development of the prenatal child.
Every substance a woman consumes while pregnant can be transferred to her baby. Alcohol, tobacco and other drugs can pass through the placenta — the organ that provides nutrition and oxygen to the baby — and cause serious problems.
Thus, women who are pregnant or who are planning to become pregnant should avoid substances of abuse, and talk to their health care provider about a healthy diet and lifestyle. Those who are unable to quit using alcohol or other drugs should seek treatment immediately. Women in recovery from addiction should talk to a physician about their health before trying to become pregnant.
Estimated Annual Average Number of Pregnant Women Who Used Illicit Drugs in the U.S., 2013 and 2014: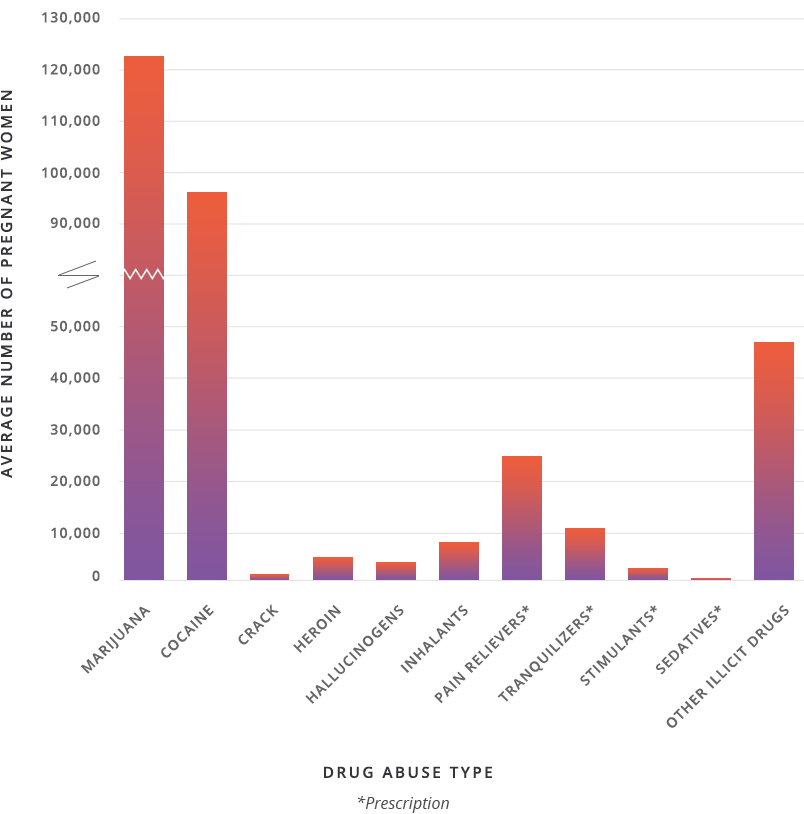 Treatment for pregnant mothers who suffer from SUD can help them recover and protect their children from the dangers of drugs and other types of addiction. Without proper treatment, the health consequences can be serious.
In 2003, an estimated 5,000 babies were born dependent on drugs in the United States. That number grew to 27,000 diagnosed cases in 2013.