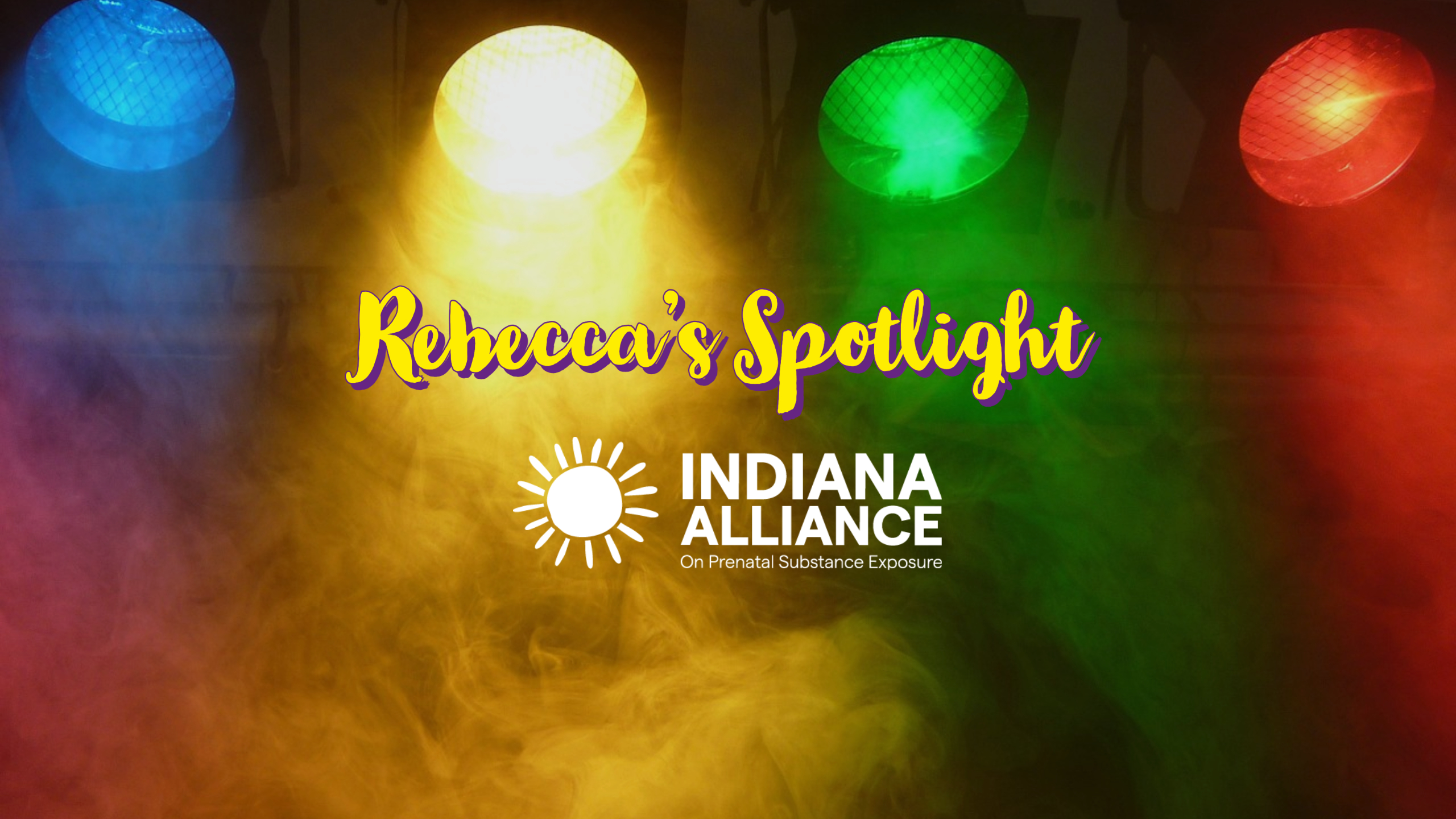 Indiana Alliance is excited to share we have added Rebecca's Spotlight to our website. We want to create a space where individuals living with an FASD can share their stories. This space is called Rebecca's Spotlight to honor self-advocate Rebecca Tillou and her work to give other self-advocates voice.  If you're inspired to share YOUR story, let us know! 
Diagnosis & Support: Keys to Gina's Success!
My name is Gina Schumaker. I was diagnosed with an FASD at 50 years old. I always knew I was different. A diagnosis helped me put the pieces together.
In school I struggled with Math, time and talking too much. I used marijuana to help me focus. I was the 1st person in my family to graduate high school.
My strengths are that I am loving, caring and empathetic!
"You'll never know what you're capable of if you don't try. We can accomplish great things with proper support!" – Gina Schumaker