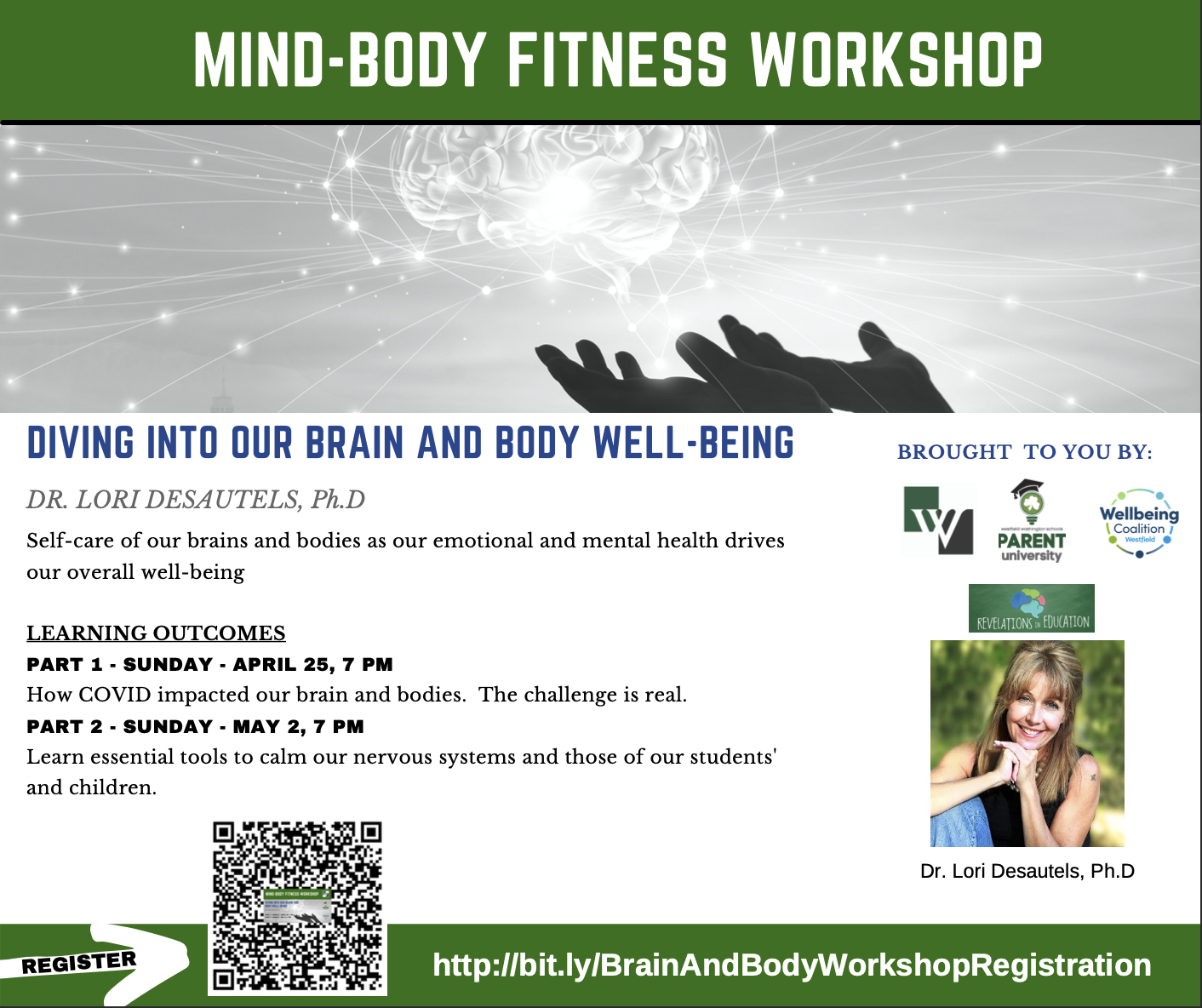 DIVING INTO OUR BRAIN AND BODY WELL-BEING
Self-care of our brains and bodies as our emotional and mental health drives our overall well-being
LEARNING OUTCOMES
PART 1 – SUNDAY – APRIL 25, 7 PM
How COVID impacted our brain and bodies. The challenge is real.
PART 2 – SUNDAY – MAY 2, 7 PM
Learn essential tools to calm our nervous systems and those of our students' and children.
Workshop Information
Westfield Washington Schools Parent University & The Wellbeing Coalition of Westfield are proud to announce the Parent Series, Diving Into Our Brain And Body Well-Being. In this two-part series, we will focus on our brains and bodies' self-care as our emotional and mental health drives our overall well-being in our personal and professional lives. Dr. Lori Desautels, Ph.D., will share practices that cue our brains and bodies for safety, connection, and the ability to thrive even when our experiences, parenting, teaching, and relationships feel challenging.
We will offer the series on Sunday, April 25th at 7 PM and Sunday, May 2nd at 7 PM.