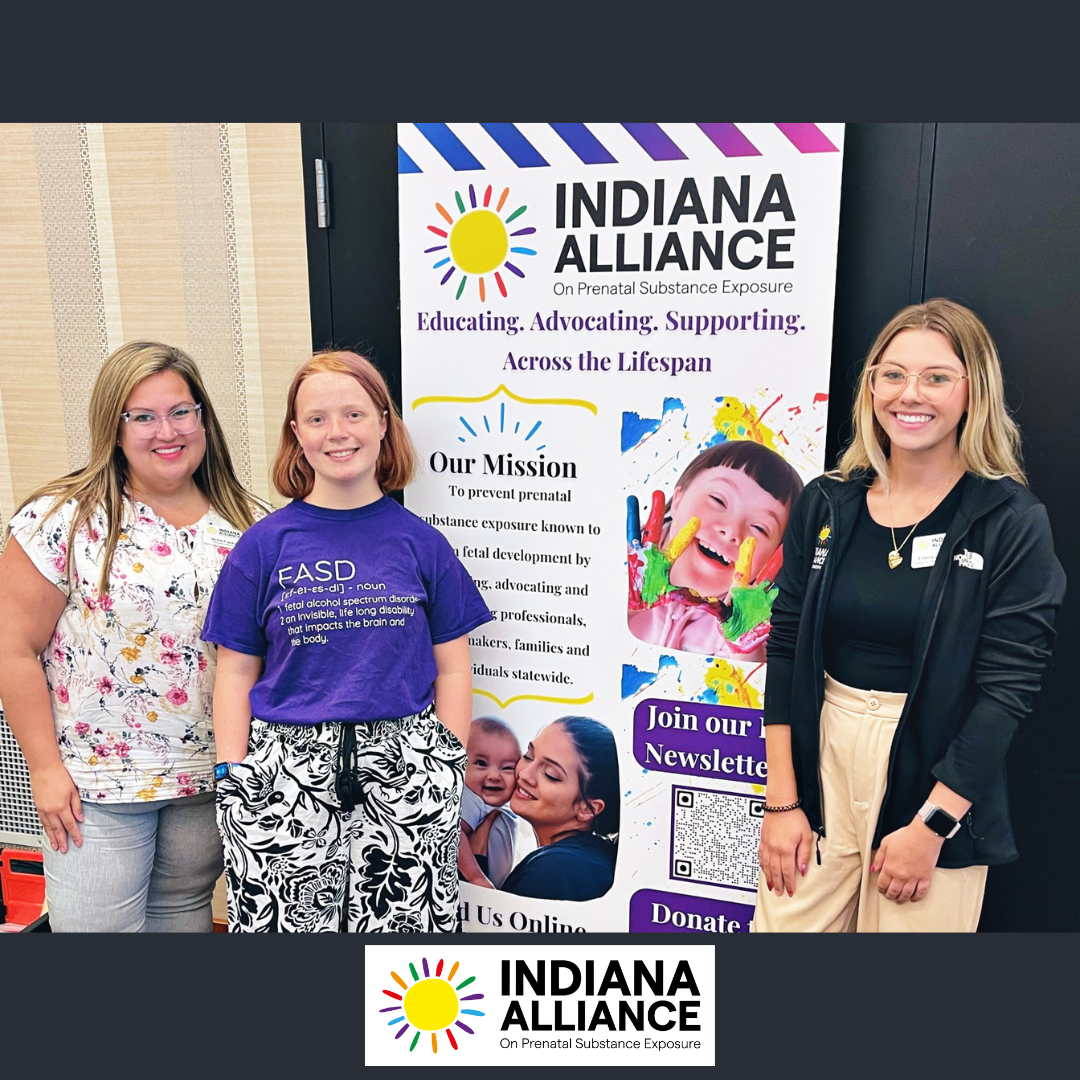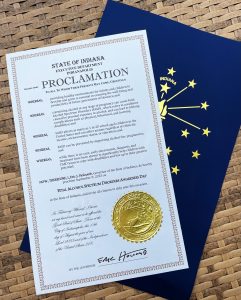 Governor Eric Holcomb recently signed a proclamation declaring the 9th day of the 9th month, symbolizing the nine months of pregnancy, a day of awareness for Fetal Alcohol Spectrum Disorders. One in seven pregnant people consume alcohol during pregnancy and one in twenty school age children are affected by a Fetal Alcohol Spectrum disorder from prenatal alcohol exposure.
"This is a monumental day for FASD Awareness", said Jackie Franks, MPH, CHES, CPS, Executive Director of Indiana Alliance on Prenatal Substance Exposure. "Prenatal alcohol exposure has been linked to higher rates of suicide, incarceration, and substance use. Informing more individuals about the public health implications of prenatal alcohol exposure will enhance the message of prevention and highlight the need for more resources for individuals in Indiana affected by prenatal alcohol exposure, including
screening, diagnosis, and evidence-based interventions. The Governor's support of prevention of alcohol exposed pregnancies is a positive step to addressing a root cause of many of Indiana's public health issues".
FASD can be prevented by supporting alcohol free pregnancies, and while there is no cure for FASD, early intervention, diagnosis, and treatment have been shown to significantly help children with FASD learn to cope with disabilities and live up to their full potential.
Indiana Alliance on Prenatal Substance Exposure is a state-wide non-profit organization funded by DMHA and is a subsidiary of Mental Health America of Indiana. IAPSE works to prevent prenatal exposure to alcohol, drugs, and other substances known to harm fetal development through education, advocacy, and support of professionals, policymakers, families, and individuals throughout Indiana.
Indiana Alliance on Prenatal Substance Exposure has a number of events planned during the month of September to commemorate this important day including free educational trainings, opportunities to advocate for the federal FASD Respect Act Legislation, a fundraiser with apparel honoring FASD Awareness day, and also invites interested members of the public to join the Indiana FASD Coalition.
For more information on how to support FASD Awareness Day in Indiana, visit www.inalliancepse.org.
Jaclyn Franks
Indiana Alliance on Prenatal Substance Exposure
+1 574-366-2807
[email protected]
Visit us on social media:
Facebook
Twitter
LinkedIn
Instagram
YouTube
TikTok