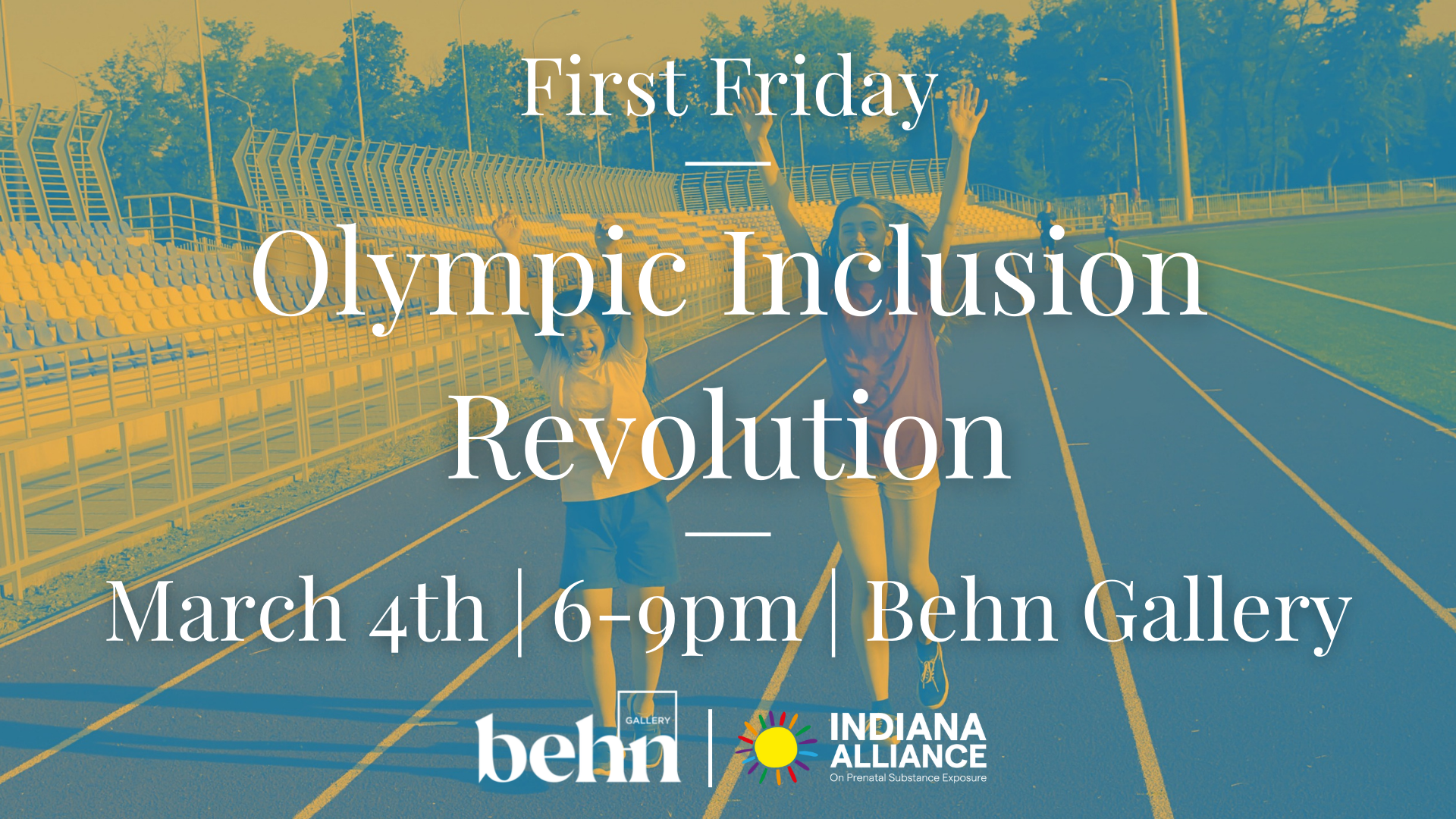 The Indiana Alliance on Prenatal Substance Exposure (IAPSE) are teaming up with Behn Gallery in Carmel IN to support 2022 Paralympic and Special Olympic athletes!
We will be hosting "Olympic Inclusion Revolution", a First Friday event at Behn Gallery on March 4 from 6-9pm. The event will include live music, drinks, vendor tables, and more! We're tying the event into an ongoing photography exhibit showcasing the 2022 USA World Photographic Cup Portfolio who are finalists in the World Photographic Cup (WPC).
The Paralympic Opening Ceremony is on March 4, so what better way to bring in this year's athletes than by supporting the Paralympics and Special Olympics at Behn Gallery! We see this event as an opportunity to educate the general public on the value of Paralympics and Special Olympics and shine a light on Hoosier athletes who compete in these and similar competition circuits. We'll be highlighting some Hoosier athletes and competitors leading up to the event!