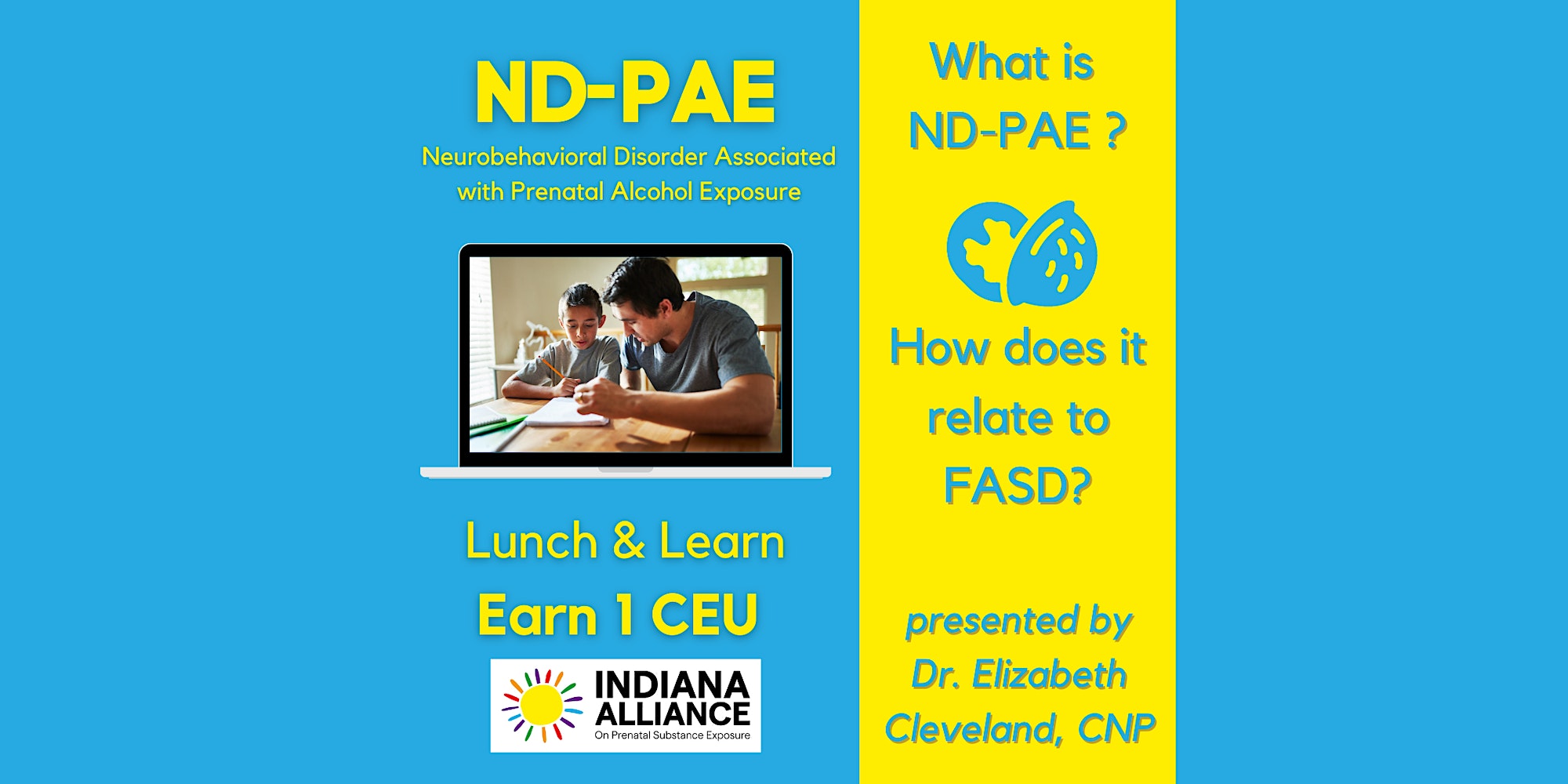 This training defines ND-PAE, explains how it relates to with FASD.
Indiana Alliance on Prenatal Substance Exposure (formerly Indiana NOFAS) presents: ND-PAE in a Nutshell
This training defines Neurobehavioral disorder associated with prenatal alcohol exposure (ND-PAE), explains how it relates to with FASD. It is presented by Dr. Elizabeth Cleveland, CNP.
ND-PAE is a newly proposed mental health diagnosis associated with the teratogenic effects of in utero exposure to alcohol.
Training provides 1 CEU for all who complete the training.
MHAI Training Institute provides CEU for the following:
Addiction Counselors
Social Workers
Marriage & Family Therapist
Mental Health Counselors
Certified Peer Recovery Professionals (CAPRC, CARC, CHW/CRS, CHW, CCHW)
This lunch & learn will be provided via Zoom (www.zoom.us)
Please visit https://inalliancepse.org/ for more information on fetal alcohol spectrum disorder (FASD) and fetal alcohol syndrome (FAS).