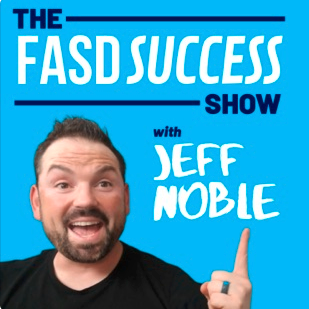 Given the current situation, this podcast interview by Jeff Noble is very timely! He talks with Dr. Ira Chasnoff about FASD and the online world. From the episode introduction:
Meet Dr. Ira J. Chasnoff. In this episode, we speak with Dr. Chasnoff about his work and his book: FASD and the Online World, a hot topic for many caregivers. This guy is no joke! Dr. Chasnoff opened the first clinic in the United States on prenatal drug and alcohol exposure. He is Professor of Clinical Pediatrics at the University of Illinois at College of Medicine, an author of 12 books, a researcher, lecturer, and the President of NTI Upstream, a company he founded with his son, Gabe. In other words – he's awesome. Throughout our chat, we will confirm that not only is raising a neurotypical child difficult in today's world of social media, there are added challenges for our kids with Fetal Alcohol Spectrum Disorder.
You can find this podcast on Apple Podcast or Spotify.