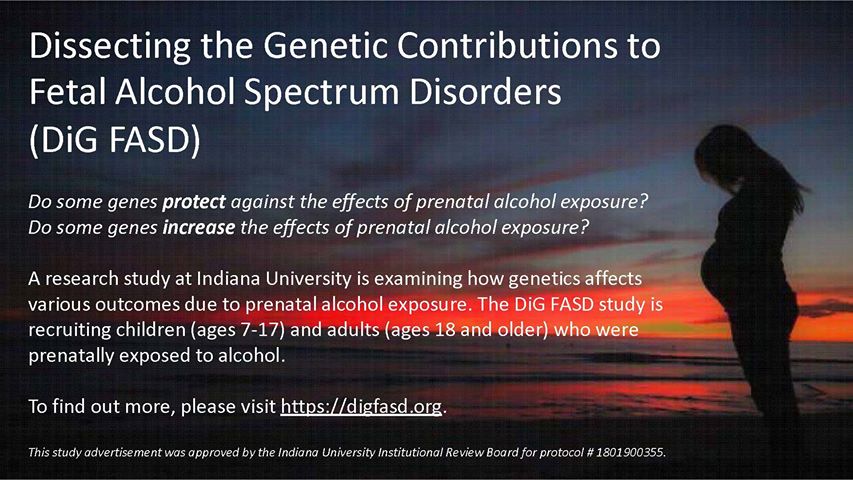 Participate in DiG FASD
Help improve the lives of people with FASD.
Participants who complete the study receive $50.
About DiG FASD
The purpose of the "Dissecting the Genetic Contributions to Fetal Alcohol Spectrum Disorders" (DiG FASD) study is to understand how genetics affects the various features of FASD.
Everyone with FASD has a different experience and we think genetics might play a role in these differences. Each gene has a small effect, so we need YOU to help us! By understanding how genes make FASD different, we can use that information to help improve treatments and interventions. Your time is valuable. We will send you a $50 gift card for completing the study.
Who Can Participate?
The DiG FASD study is enrolling children (ages 7-17) and adults (ages 18 and older) who have been prenatally exposed to alcohol.
How Do I Start?
Click the "Learn More / Sign-up" button below, to be taken to the DiG Project Portal where you can learn more about the project and signup to start!