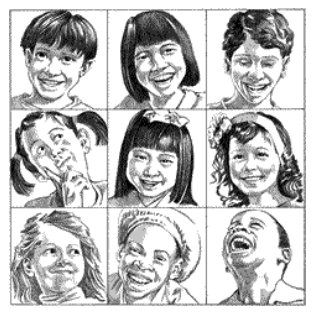 Booklet for Parents, Other Caregivers, and Professionals
The information presented in the attached booklet represents a collaborative venture of community agencies providing services to individuals and their families with Fetal Alcohol Spectrum Disorders (FASD) as well as foster and adoptive parents. The booklet is designed for parents, other caregivers, and professionals who in their everyday lives encounter children and youth affected by FASD.
Complex problems like Fetal Alcohol Syndrome and Alcohol-Related Neurobehavioral Disorders do not have simple or quick solutions. There is no single "right" way to parent a child with FASD. Each child is unique. The goal is to recognize each child's strengths and weaknesses in order to understand the best ways to teach, nurture, and parent the child. Parenting a child with FASD is likely to be a long-time effort with success measured in small increments.
Not all of the strategies listed will apply to your child. The strategies are also suggestions and should not be regarded as hard and fast rules. At all times work with your pediatrician and other intervention specialists concerning your child's special needs.
This booklet was developed by Hawaii Department of Health and was originally shared on their website.