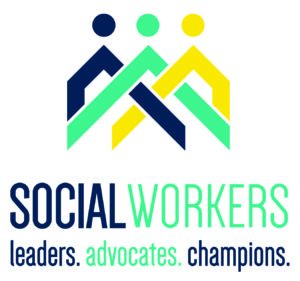 Social workers play an incredibly important role in working with individuals living with FASD and their families.
Please read these personal stories from social workers and families sharing their experiences.
This project is a collaboration between The National Organization on Fetal Alcohol Syndrome (NOFAS) and The National Association of Social Workers (NASW)
Videos
Laura and Susan
Social worker Susan Montgomery, LCSW reunites with her past client Laura Parker.  Laura is a birth mother of a child living with FASD, a member of the NOFAS Circle of Hope, and a recovering alcoholic.  Susan is a clinical social worker and has a nephew who lives with FASD.
Janice
Janice Goldwater, MSW, a social worker, is the Founder and Executive Director of Adoptions Together.  Adoptions Together advocates for all children and their right to reach their full potential in a lifelong and loving family environment.
Written Stories
READ FULL STORY.  "As a social worker, I strive to advocate for individuals with FASD.  At the community level, I help families navigate through the numerous services available to find the best fit for them. I reach out to other agencies and professionals in the area to make referrals based on their needs. I also educate other social service providers about FASD by presenting workshops.  As a social worker, I also provide early intervention and support to families and children with FASD."
READ FULL STORY.  "As a LMSW and a mother to a young adult living with FAS, I am an advocate in making sure my daughter has access to the necessary resources that can help her live her life to the fullest.  Social workers play an important role in providing empathy and compassion to women who are mothers to individuals living with a FASD, as well as provide valuable information about awareness and prevention to childbearing women."
READ FULL STORY.  "Regarding training for social workers, it's needed in every aspect, in juvenile detention, any kind of situation with education systems. It's not just an adoption issue, but a human issue in my opinion… If I had had a diagnosis, I would've known what to look for. I would've known that the education system was going to be a challenge.  I would know that her behaviors are not something that she can help. My whole life would look different."
Online Training for Social Workers
Social workers, among other healthcare professionals play a critical role in the prevention, identification, and management of FASD.
The CDC and partners offer free, online, continuing education courses covering a range of topics to support these efforts.
For more information, visit www.cdc.gov/FASDtraining.
Credit / Sources
This article appeared originally on the NOFAS website at https://www.nofas.org/socialworkstories/