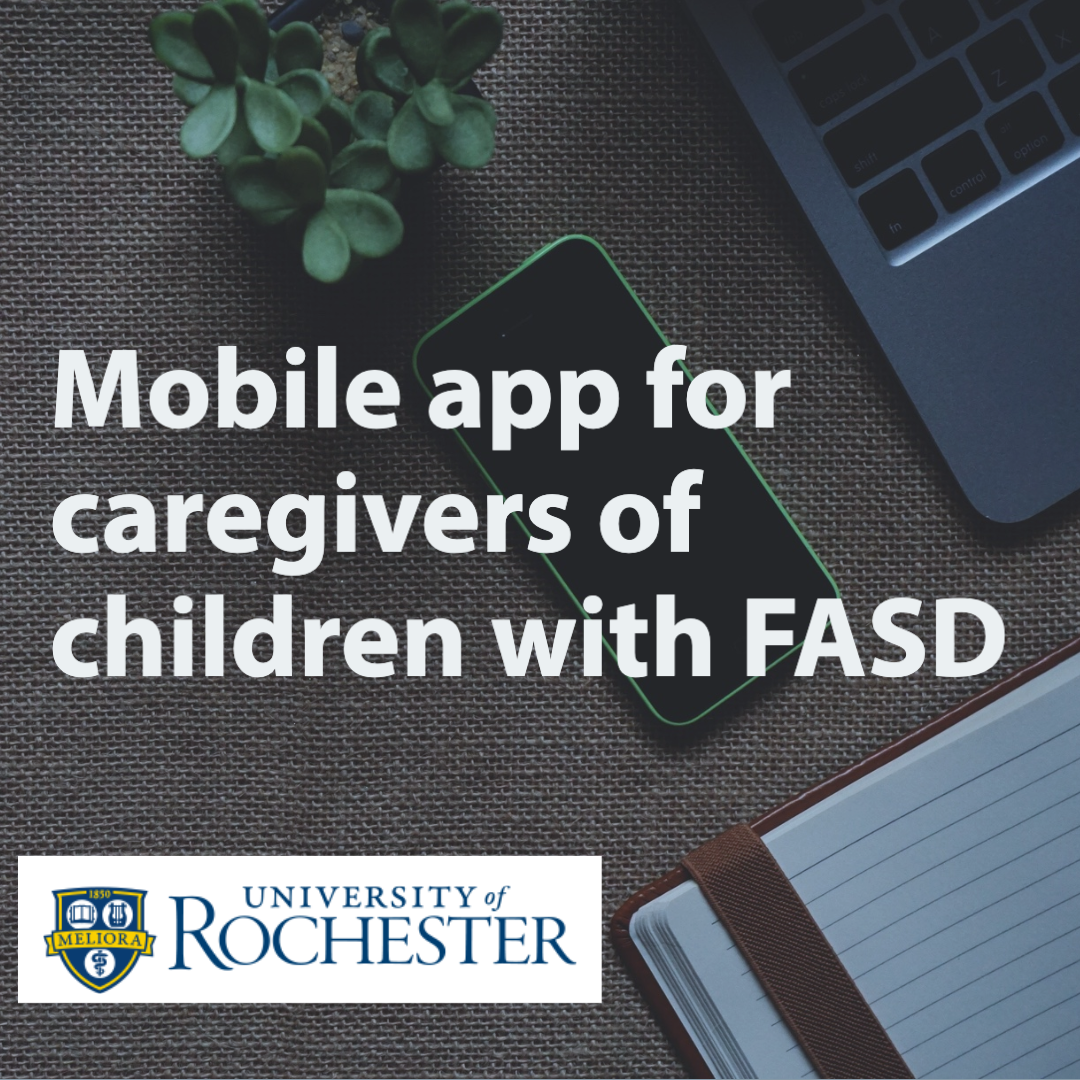 Back in February 2018, we shared some exciting potential for a mobile app for caregivers of children with FASD, being developed by Rochester University. We recently read that this has passed to trial stage, and wanted to pass on the information!
From Rochester University's website,
In the summer of 2017, Christie Petrenko, an assistant professor and research associate at the University of Rochester's Mt. Hope Family Center, and Cristiano Tapparello, a research assistant professor in the University's Department of Electrical and Computer Engineering, teamed up to create the first mobile phone app for caregivers of children with fetal alcohol spectrum disorders (FASD).
The FMF Connect app allows users to easily access five distinct components:
Learning Modules: training for caregivers
Library: fact sheets and resource lists with medically sound advice
Family Forum: a space for users to share advice and ideas
Notebook: a place to save personalized content
Dashboard: includes a customizable avatar that tracks progress through the Learning Modules and charts child behavior.
To read more about their progress, check out the full article here on Rochester University's website.
Want to be part of the app's feasibility trial?
Learn more about the study and complete a screening survey.